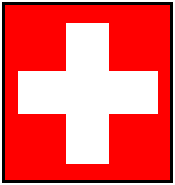 The nation of Switzerland is run by King William II and Prime Minister Joseph Coalsmythe.
Notable Members
King - William II
Queen - Meghan III 
Crowned Prince - Alexander I
Prince - Richard I
Princess - Rose I
The Prime Minister's Office
Prime Minister - Joseph Coalsmythe
Minister of State - Albert Spark 
Minister of Defense - Roger Warskull
Minister of Finance - Blau Wolfe XIII
Parliament
Lord Chancellor ~ Robert Lockbutler
House of Senate
Minister Albert Spark 
Minister Roger Warskull
Minister Blau Wolfe XIII
Lord ~
Lord ~
Members of the Upper Parliament are Marquis' 
House of Commons
Members of the Lower Parliament are Barons
Others 
The Province of Wurttemberg
The province of Wurttemberg is an area located directly to the north of Switzerland. It was claimed after the events of the Skirmish on Lake Constance. 
Viceroy ~ 
Chief Commissioner of Stuttgart ~ 
Chief Commissioner of Freiburg ~
Commissioner of Sector 1 ~ Hannah Bluefeather
Commissioner of Sector 2 ~ Edward Edgewalker
Commissioner of Sector 3 ~ Jeremiah Garland 
Commissioner of Sector 4 ~ Eric Hullbaten 
Commissioner of Sector 5 ~ Ishmael Venables 
Commissioner of Sector 6 ~
Information
Capital - Berne
Population - 4,500,000
Guild - The United Allies
Goverment type - Constitutional Monarchy
Motto - Regola Svizzera
Monarch - King William II
Common Name - Swiss Confederation
Official Name - The Kingdom of the Swiss Confederacy
Royal Name - Switzerland (Used in titles)
State Religion - Roman Catholic
Armed Forces - 110,085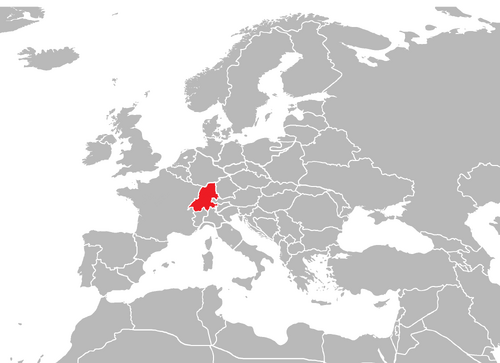 The Swiss Confederacy = Red
Portraits of Members